Waxing the City Boosts Lighting Impact and Trims Costs With High-Performing Solais Fixtures
Solais Lighting Group
Founded over a decade ago and recently introduced to the Self Esteem Brands™ portfolio, Waxing the City® is a brand on the rise. The chain currently offers a full range of facial- and body-waxing services — to a growing base of consumers for whom professional grooming is a lifestyle — in approximately 120 locations nationwide.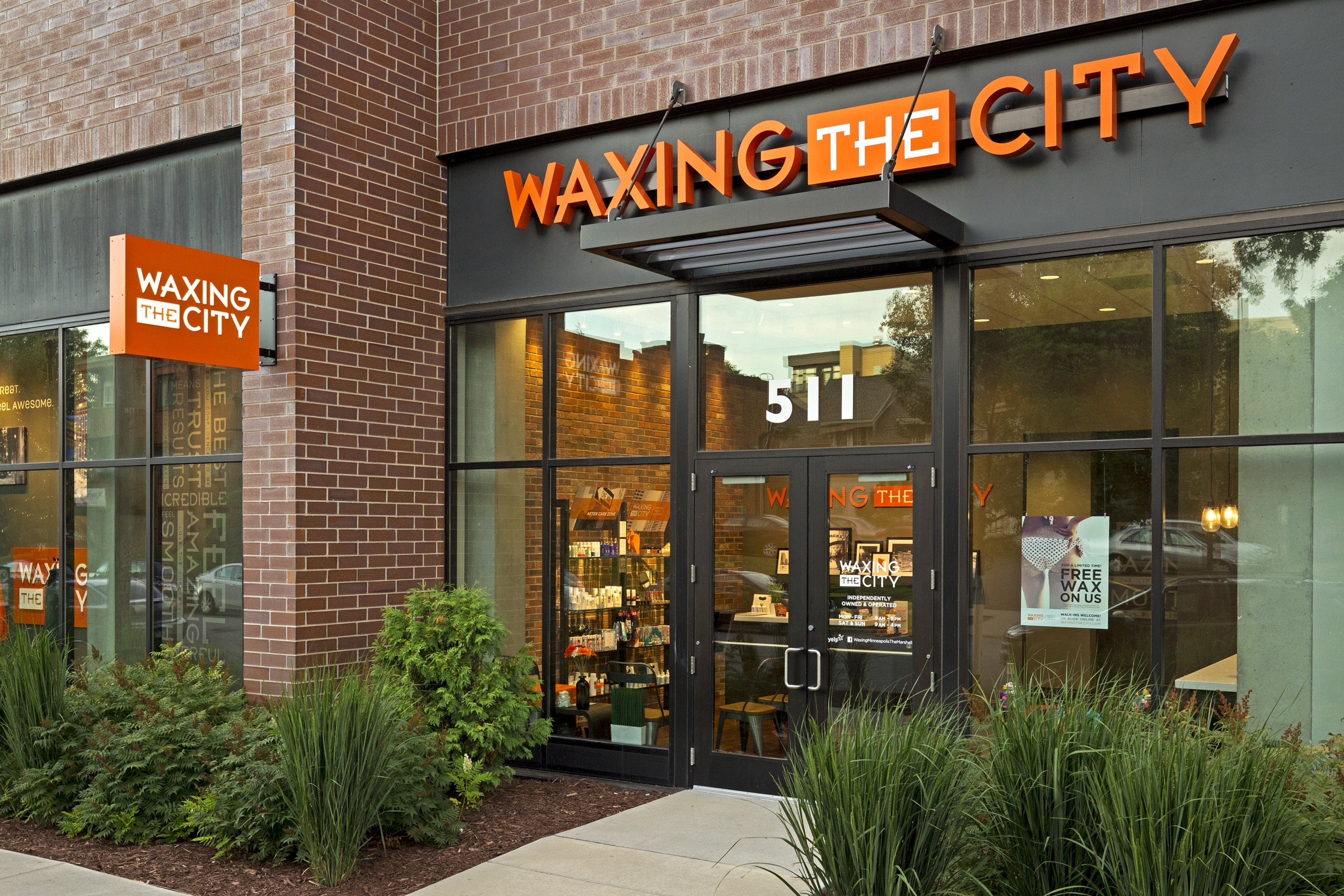 In a studio that prides itself on precision and attention to detail, the use of premium lighting is paramount. Waxing the City locations can rest assured that their visual appeal, sustainability and brand image will shine brightly, thanks to their use of Solais LED fixtures, featuring exclusive VioLight® color-enhancing technology.
"The first few locations we opened several years ago used fluorescent downlighting and LED track lighting, but they didn't project as bright or as upscale an image as we wanted," shared Peter Storlie, Senior Construction Manager for Self Esteem Brands. "As LED quality improved and the technology became more cost-effective, we began looking at different options for our directional [track] lighting."
Storlie turned to the experts at Villa Lighting, a leading St. Louis-based provider of lighting products and design services, for guidance on the optimal LED technology to meet the branding objectives of Waxing the City.
>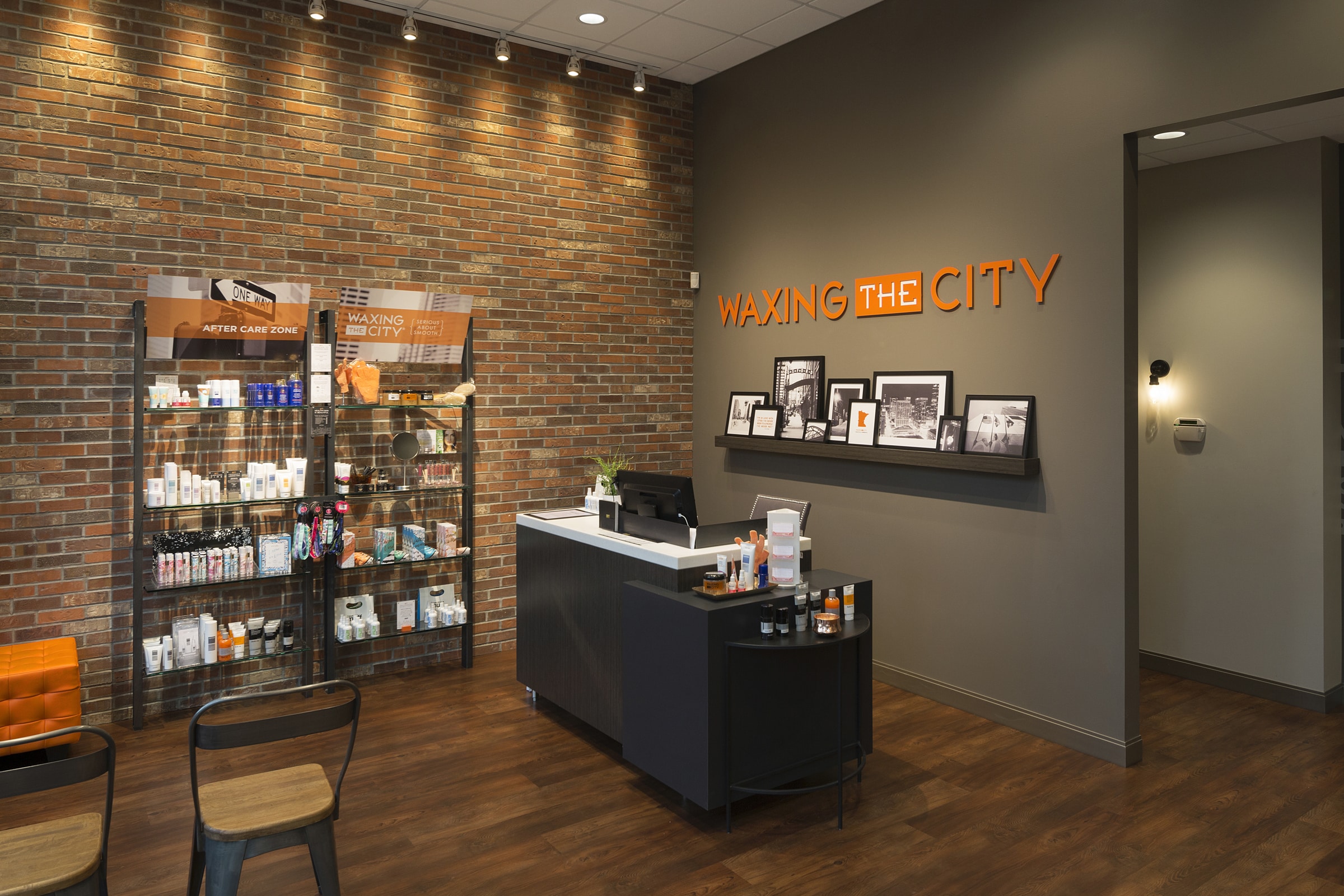 David Foss, Villa Lighting's Vice President of Specifications, took the challenge. "We've learned, as the lighting designer for the Self Esteem Brands portfolio for the past several years, that we must help communicate the brand's visual requirements to franchisees and police the package as best we can. Our job is to help ensure the brand's consistency and image," he said. "Because Waxing the City wanted a new image based on strong visual impact, we selected LED products by Solais."
Within Waxing the City's typical 1,900-square-foot locations, which are composed of both a reception area and individual treatment rooms, "our goal was to draw people in and make them stop to take notice of the front room, which serves as both welcome and retail space," Foss continued. There, Foss, Storlie and the Solais team worked together to specify Solais' 17-watt Xd20 LED fixtures, featuring 15- and 25-degree beam angle and exclusive VioLight technology, to present the products, signage and space truly in their best light. Solais' 14-watt LRP30LN passive LED lamps with a 40-degree beam angle were also used to bring out the warm tones of the brick wall in the studio.
"Solais brought something different to the lighting design in the form of true color, texture and delivery of lumen output," Foss noted. "VioLight technology hit the scale the way we needed it to and was available at a price point that made it the optimal product for our application." In addition to the company's superior products, he noted, "the Solais team is composed of professionals who are knowledgeable about architecture, design and construction – expertise that is vital to Villa Lighting and end users alike."
>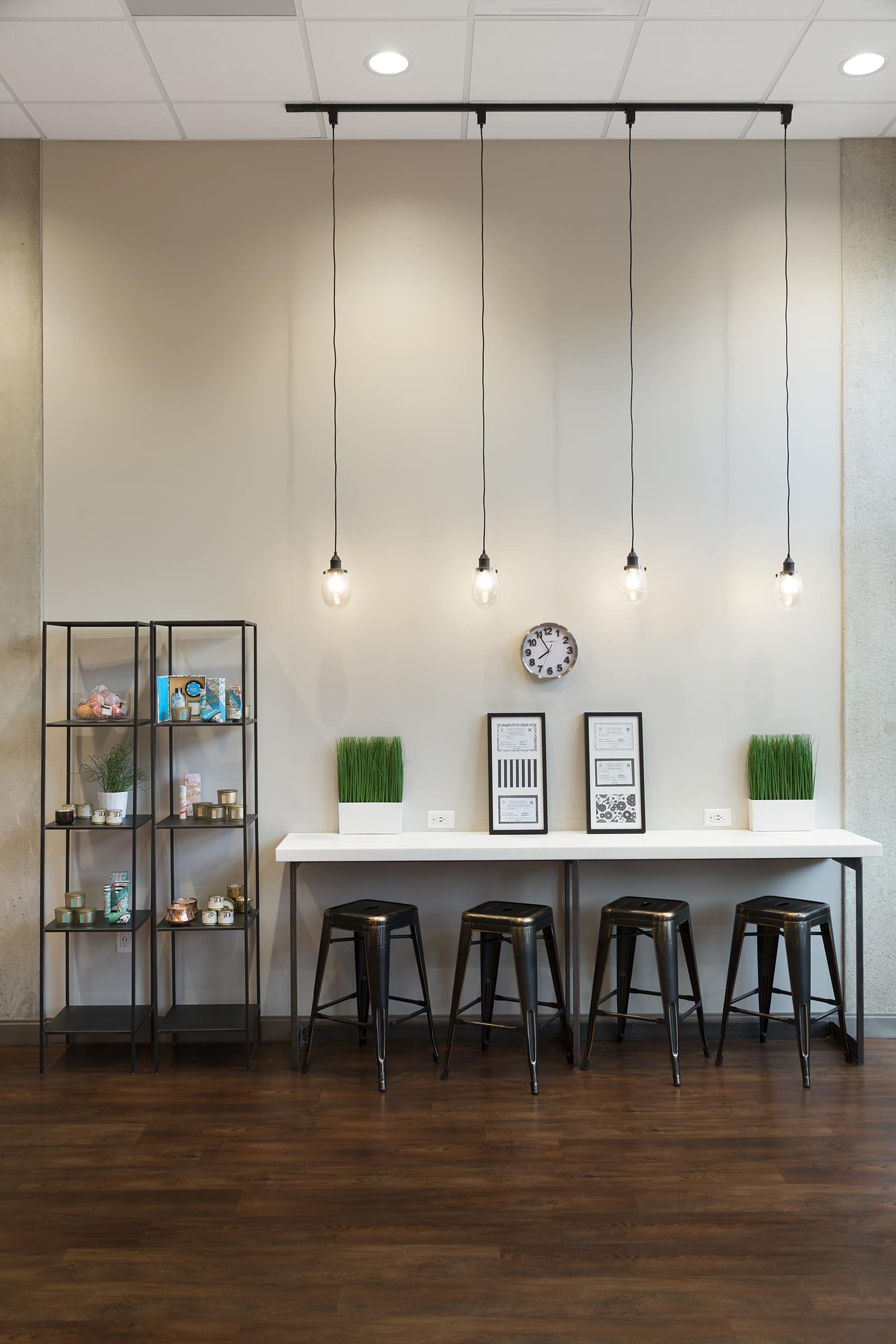 Since upgrading its Waxing the City location in Minneapolis with Solais LED lighting in early 2016, "Waxing the City will build Solais lighting with VioLight technology into the specs for all new stores going forward," Storlie confirmed. "There's no question that LEDs are the way to go in retail today, but it's about finding the right LEDs. Solais is a great company with great products, and we're excited that they were willing to listen, understood our needs and worked with us to develop a solid, cost-effective, executable solution."
Photography by Spacecrafting Photography