LED Downlights Couldn't Be Any Easier
Solais Lighting Group
Our new construction downlights were officially launched last summer and many in the industry thought, "So what?!" Our response…"SO, see how we are different and SO much better!"
We are completely aware of all the downlight choices out there on the market. However, we've come up with a completely new way to look at them. Solais downlights are fully customizable, offer true aiming, adjustability and low maintenance with our exclusive X-Changeable modules.
If you have used our Recessed Multiples before, you know that the modules are the brains of our LED Lighting. All the pertinant things that designers, architects and specifiers worry about; the color temperature, beam spread, wattage, lumen output and optics are all wrapped up nicely for you in our compact modules. Similar to our multiples, our downlights provide you with the versatility and flexability of having the housing and trims as separate pieces.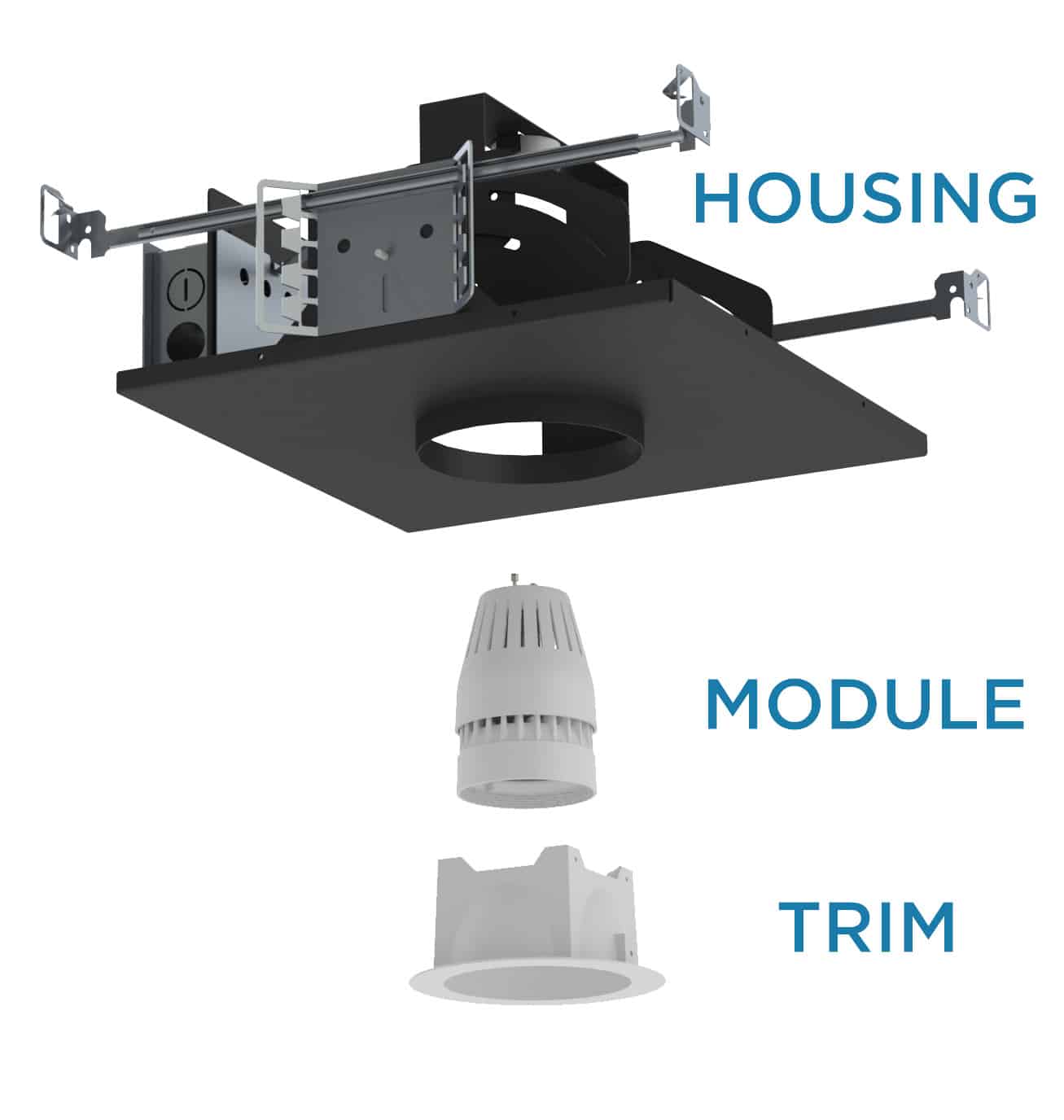 Housings are available in:
3-inch, 4-inch or 6-inch;
Round or Square.
Trims are available in:
Fixed Downlight, Adjustable or Lensed Wallwasher;
White, Black and Silver standard trim and cone finishes
Trimmed or Trimless finish cones
Have a client that approves a design, but isn't sure about the beam spread and color temperature yet? No need to hold up the project. Plenty of time to decide as the contractors install the housings.
What about when a client changes their mind about an adjustable trim vs a fixed trim half way through the install? Swappig out the trims are no big deal.
Six months into a completed project, the client may want to change the feel of the space and want to upgrade to our VioLight™ technology. No need for an electrician! Just twist out the modules and replace.
Just think of the possibilities!