When people hear the word "canopy" in regards to lighting, they might think of the type of lighting above the pumps at gas stations. However, surface mount canopy light fixtures are lights that attach to the ceiling and feature a base that covers the electrical junction box. These canopy mount features play a significant role in both the functionality and aesthetics of a light fixture. 
In this article, we'll delve into the world of canopy light fixtures, exploring what canopies are, their purpose, benefits, and why they matter in lighting design.
What is a Canopy On a Light Fixture?
The canopy of a light fixture is more than just a decorative element; it serves multiple essential functions. Primarily, it also conceals the electrical wiring and the junction box that connects the fixture to the ceiling or wall. This concealing function not only contributes to the fixture's neat appearance but also enhances safety by protecting the electrical connections from dust and debris.
What Is the Canopy of a Light Fixture For?
Concealing Wiring: The canopy's primary role is to hide the wiring and connections between the light fixture and the electrical junction box. This results in a polished and organized appearance.
Support: Canopies often bear the weight of the light fixture, distributing it evenly and ensuring the fixture stays securely in place.
Aesthetic Enhancement: Canopies come in various shapes, sizes, and designs, complementing the overall style of the room or space. They contribute to the fixture's aesthetics and enhance its visual appeal.
Safety: By covering the electrical connections and junction box, canopies reduce the risk of accidents caused by accidental contact or exposure to electrical components.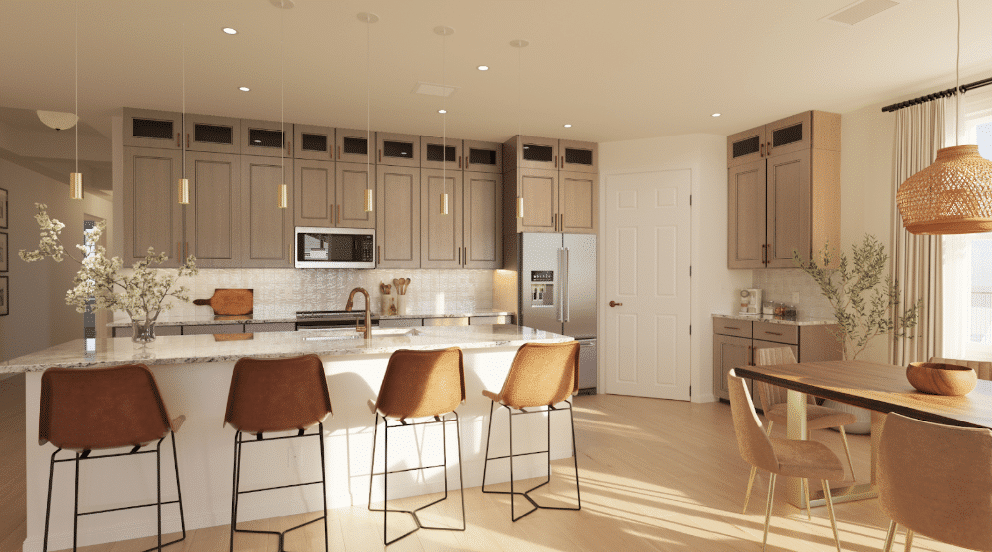 Canopies are frequently encountered in light fixtures that are surface mounted on ceilings, including chandeliers, pendant lights, and flush-mount fixtures. These canopies are typically crafted from materials that harmonize with or enhance the fixture's aesthetic, like metal, plastic, glass, or fabric. Additionally, canopies might incorporate functionalities such as cable management systems, ensuring that wiring remains neatly arranged and concealed.
Explore Surface Mount Canopy Light Fixtures From Solais
One standout in the world of surface mount canopy light fixtures is Solais. They offer a range of innovative products designed to elevate lighting design. Three notable examples are:
Solais NDR

: This product offers a combination of modern design and efficient lighting. It's perfect for spaces where both aesthetics and functionality are important.

Solais YPD-24 Pendant

: This pendant light fixture adds a touch of elegance to any setting. Its surface mount canopy ensures easy installation without compromising style.




Solais LCM Arch:

A discreet yet powerful medium Lucie 3-in concealed adapter trackhead. Sleek and contemporary, it redefines architectural lighting. 
For those interested in the technical aspect of installation, Solais provides comprehensive installation instructions. You can find detailed guidance in our installation manual.
Benefits of Surface Mount Canopy Light Fixtures
In addition to the benefits previously mentioned, canopy light fixtures offer numerous advantages: 
Easy Maintenance: Accessibility is key when it comes to maintenance. Surface-mounted lights are easily reached, making maintenance and replacements hassle-free, particularly in commercial or industrial settings.
Design Variety: From sleek and modern to classic and decorative designs, surface-mounted lights come in a range of styles to cater to different interior design preferences.
Quick and Flexible Installation: Unlike recessed lighting that requires modifications to ceilings or walls, surface-mounted lights can be installed quickly and without major alterations. This makes them an excellent choice for projects with tight schedules.
Dimming and Control: Many surface-mounted fixtures are compatible with dimmer switches and advanced lighting control systems. This flexibility allows you to adjust lighting intensity to create various atmospheres and settings.
Mount Canopy Lights Made Easy By Solais
In the realm of lighting fixtures, the canopy plays a crucial role in both function and style. Surface mount canopy light fixtures, exemplified by Solais products like the NDR, YPD-24 Pendant, and LCM Arch offer a blend of practicality and elegance. Our easy installation, varied designs, and cost-effectiveness make them a wise choice for various spaces. 
If you're seeking the perfect surface mount canopy light fixture for your project, reach out to Solais for expert guidance. Your lighting design journey is just a canopy away from brilliance.